Latest news/readings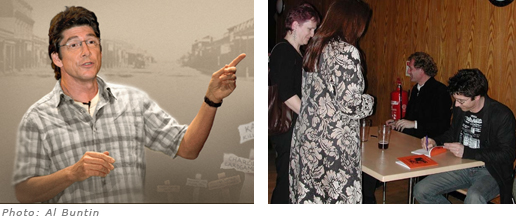 André's previous readings include those at the Edinburgh Book Festival, Cambridge Wordfest, Ledbury Poetry Festival, Chichester University, LSE Arts Festival, Norwich Arts Centre, StAnza International Poetry Festival, Oakham Arts Festival, Dartington Literature Festival, London's Troubadour and Poetry Cafés, and the Poetry in Aldeburgh festival.
Latest news
My next poetry collection, Blood Rain (largely a meditation on what we're doing to the planet and ourselves) will be published by Seren Books in February 2020.   

Poems from the collection have appeared in The Spectator and New Statesman and one was awarded the 2019 Robert Graves Prize, an annual competition run by Roehampton University's Poetry Centre in collaboration with Wimbledon BookFest.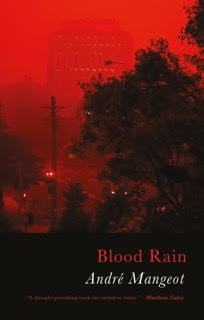 Forthcoming 2020 readings
Thurs 27th February 2020 6:30-8:00pm
Book launch in Cambridge: Heffers Bookshop, 20 Trinity St, Cambridge CB2 1TY.  (Free but advance booking required via Eventbrite. Heffers will post an event/registration page in early 2020).
Thursday 19th March 7:30pm
Chener Books, 14 Lordship Lane, East Dulwich, London SE2 8HN.  Seren poets Andre Mangeot and Lynne Hjelmgaard reading from their new collections.
Further readings will be posted here once dates are confirmed.