Fiction
A Little Javanese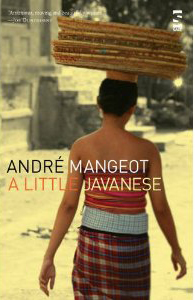 Set in New York, France, Russia, Central America and Indonesia, this is a collection of stories about the shifting landscapes of mind and place.  Whether in the humidity of a Javanese jungle or sub-zero Moscow during Gorbachev's perestroika, these vivid and sometimes shocking stories explore the nature of what it means to be human: our capacity for good, evil, strength and weakness.
If you like writing that is authentic, unexpected and imbued with the scent of distant places then this collection will not disappoint you.
Critical responses
Ambitious, moving and beautifully written. (Joe Dunthorne, novelist and poet)
A Little Javanese has about it a poet's intensity of gaze and gift for exact description. Ambition one of the stories is called … and ambitious the collection certainly is.  (John Lucas, Critical Survey)
The spirit behind the title story is that of Graham Greene, and its characteristics emulate those of his novels. (Christopher Burns, Warwick Review)


True North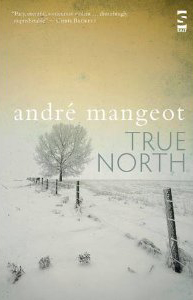 In keeping with A Little Javanese, these new stories roam the globe, exposing human frailty in its

many forms.   In central Europe a wayward son takes up the reins of the family business; a journalist heads into the Sahara in search of her past; a retired Canadian teacher is forced to question much he has believed …
Flood, heat, desert and snowscape are here almost characters in themselves – edging certain stories to their climax, elsewhere simply observing how we humans write our own stories and endings.  Amid the grinding poverty of street children, in drug fuelled Miami bars or the complex world of musical genius – we are witnesses to love, betrayal, self-delusion, the nature of hope and loyalty.  A series of characters in crisis, their moral compasses fatally impaired.
Critical responses
There is a cosmopolitan breadth to Andre Mangeot's stories that gives them exceptional range and cultural richness. His subjects are beautifully observed and his style has technique equal to their variety and emotional scale. (Graham Mort, winner of Edge Hill Short Story Prize 2011)
These stories are pacy, eventful, sometimes violent, their settings unusually varied and colourful.  A disturbingly unpredictable world emerges … (Chris Beckett, winner of Edge Hill Short Story Prize 2010)

Reading Andre Mangeot's stories is like entering a series of different worlds, each one complete.  There's an immediacy about his characters and the situations in which they find themselves, a sense of authenticity, that utterly engages.  Each tale is vividly, compellingly told, and through them he challenges the reader to consider the world in new ways. (Rachel Hore, novelist & critic)
Remarkable collections, A Little Javanese and True North introduce us to a compelling storyteller.  Mangeot has inherited the taut, uncompromising style of writers such as Graham Greene and John le Carré.  His stories often have thriller-like qualities, but as in the best of Greene and le Carré, characterization is never sacrificed to plot. These are thrilling stories, in the best senses of that word. (Hugh Dunkerley in Thresholds)
Here is a a recording of André reading at the King's Lynn Fiction festival: