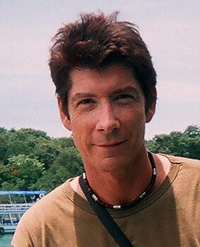 André Mangeot has published two poetry collections to date: Natural Causes (Shoestring, 2003) and Mixer (Egg Box, 2005) along with two books of short stories, A Little Javanese (Salt, 2008; pbk 2011) and True North (Salt, 2010).  True North was longlisted for the Frank O'Connor and Edge Hill Prizes in 2011.  A new collection of poetry, Blood Rain, is due from Seren in early 2020 and he has recently completed a novel, now seeking a publisher.
A prizewinner in several leading competitions, including the Bridport and Wigtown/Scottish National, he was also part of the poetry performance group The Joy of Six for a number of years. 
His poetry has appeared in The Spectator, New Statesman, TLS and many other magazines and he has read his work at the Edinburgh Book Festival, Cambridge Wordfest, LSE Arts Festival, Chichester University, StAnza International Poetry Festival, the Poetry and Troubadour Cafés in London and the Dartington Literature Festival.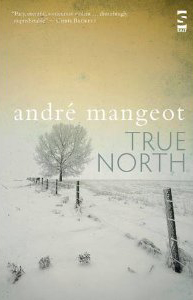 Praise for André's work

With a meticulous sense of place, André Mangeot presents a series of characters caught between worlds, on the cusp of change, between life and death. His stories are gripping and atmospheric, full of impending doom and unexpected redemptions. (Sarah Bower, author of Needle in the Blood and The Book of Love)
 There is an element of Raymond Carver about these poems, in their humanity, their poignancy, their story-telling tightness. (George Szirtes)
What is so striking in this wide-ranging collection is the way each story forges its own idiom. André Mangeot succeeds in giving a voice to those to whom society has denied a voice. (Roger Garfitt)
André Mangeot is a huge talent. The characters in his elegantly-written, deeply unsettling stories are so real they could burst from the pages, and his ear for language and understanding of the quirks, nuances and unpredictability of human behaviour second to none.   I can't wait to read his next book.  (Lauren St John, journalist & author)