Latest news/readings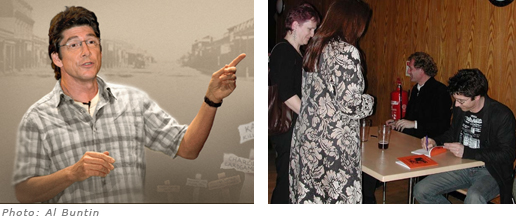 Previous readings include those at the Edinburgh Book Festival, Cambridge Wordfest, Ledbury Poetry Festival, Chichester University, LSE Arts Festival, Norwich Arts Centre, StAnza International Poetry Festival, Oakham Arts Festival, Dartington Literature Festival and London's Troubadour and Poetry Cafés.
My latest poetry collection, Blood Rain, was published by Seren in February 2020.  Here's the url for more details or to order: www.serenbooks.com/book/blood-rain/ 

Poems from the book previously appeared in The Spectator and New Statesman and one was awarded the 2019 Robert Graves Prize.
Forthcoming readings
Wednesday 20 September 7:30pm
Fen Speak, Babylon Gallery, Waterside, Ely CB7 4AU
Thurs 21 September 2023 7:30pm (joint reading with M.R Bewick):
Poetry Wivenhoe, The Old Grocery, 48 High St, Wivenhoe, Colchester CO7 9AZ
_______________
Recent (2022) readings:
Friday 11 March 8:00pm
Ware Poets, Maltings & Kibes Lane Arts Centre, Ware, Herts SG11 7BS
Saturday 14 May 8:30pm
Suffolk  Poetry Festival, John Peel Centre, Church Walk, Stowmarket, Suffolk IP14 1ET (joint reading with Rebecca Goss)
Tuesday 28 June 7:30pm
CB1 Poetry, Blue Moon, Norfolk Street, Cambridge CB1 2LF
Saturday 30 July 2:30pm & 6:30pm
Seren Cardiff Poetry Festival, Atrium, University of South Wales, 86-88 Adam Street, Cardiff CF24 2FN
2:30pm: reading from Blood Rain in 'Published During Lockdown' event
6:30pm: chairing panel discussion on Poetry & Running/Wellbeing & Creativity.  With Ben Wilkinson, Kim Moore & Paul Deaton:  editors of the anthology The Result Is What You See Today (Smith Doorstop, 2019)
Saturday 24th September 3:00pm
King's Lynn Poetry Festival, Town Hall, Saturday Market Place, King's Lynn PE30 5DQ
Thursday 6th October 7:30pm
Chener Books, 14 Lordship Lane, East Dulwich, London SE2 8HN.  Seren poets Andre Mangeot, Lynne Hjelmgaard and Judy Brown read from their latest collections.
Friday 14th October 7:30pm
Bury St Edmunds Literary Festival, Unitarian Meeting House, Churchgate St, Bury Saint Edmunds IP33 1RH